OFFICE INFRASTRUCTURE SERVICES & SHARED WORKING SPACES SOLUTIONS
A full range of substance office infrastructure services are offered through our Affiliates.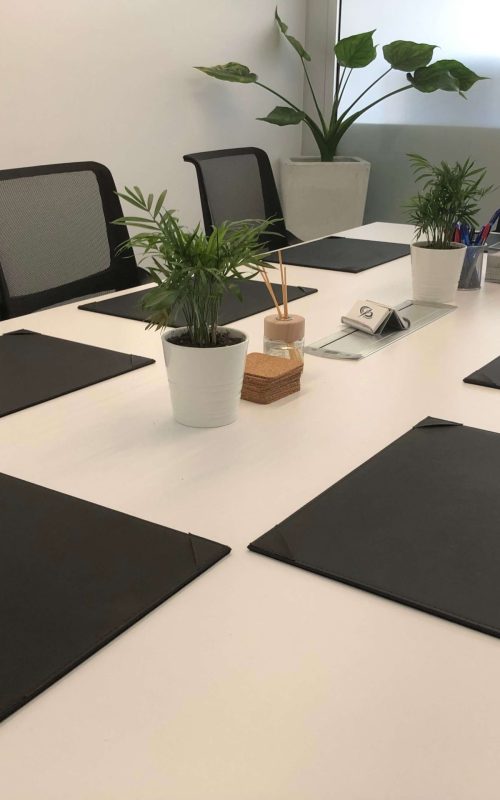 The Office infrastructure services include:
Fully furnished office space,including desks, filing cabinets, desk phones, executive chairs, etc.

Telephone answering and forwarding via a manned reception area.

Room for conferences or meetings, equipped with the latest IT infrastructure, a conference table, and facilities for remote connectivity and TV.

Free Wi-Fi.

Electricity.

Mail service.

A cleaning service that ensures the amenities are keep tidy, clean, and well-maintained.

CCTV closed-circuit TV surveillance provided through out the day and night,real-time remote monitoring and alarms.

Offering you a comfortable climate in all weathers.

Fully equipped kitchen, which includes unlimited tea & coffee in the plain.

24-hour access.

Customized calls answered in your business name and handled according to your requirements, such as call transfer, call forwarding, or messaging (the utility bill will be issued directly from the Provider on your Company's name).

Additional customized secretarial services (upon request).

Copies.

Courier services (upon request).

Presence of secretary to the meetings (upon request).