About the Company

---
FIDUSTARS CORPORATE SERVICES LTD is a Limited Liability Company registered with the Registrar of Companies with No. HE 418871, located in Limassol of the Republic of Cyprus and regulated by the Cyprus Bar Association as an Administrative Service Provider ("ASP") with License No. 1798 for the provision of corporate services.
Consequently, we believe it is critical for a client to receive a solution that has been evaluated from both accounting and legal perspectives. There is no true opposition between the two. They work mutually - supplementarily and/or interchangeably at times. So do we. We believe that ultimately, by contributing more than being compensated, you will become the real beneficiary of our interdisciplinary approach.
As part of our delivery strategy, we utilize a network of internal and external associates, consisting of paralegals, couriers, and other individuals whose expertise lies at the crossroads of corporate business and law. Maintaining deep understanding over a broad variety of industries, we take the lead in advising on traditional and innovative industries locally and abroad, assisting our clients to achieve ultimate solutions within the context of uncompromised integrity and respect towards them. Via our legal vehicle, you will have access to an internationally-connected network of professionals that we are pleased to introduce you to, and which are available at your disposal for the smooth running of your business.
Our Services

---

Administrative & Corporate
Our Firm is registered as an Administrative Service Provider ("ASP"), regulated by the Cyprus Bar Association under Registration No. 1798 and authorized to provide Corporate Services, with adherence to demanding timetables and unmatched delivery of results. We possess an extensive experience in corporate services, focusing mainly in incorporating / administering Entities, as well as in advising on the most optimized corporate structures for our Clients, regulating their rights / obligations and aligning their corporate governance with the applicable compliance and legal regulations.
---

Accounting & Bookkeeping
Via our network of entrusted Associates, we offer to both foreign and local Clients a complete range of accounting, payroll and bookkeeping services, regardless of their line of businesses (e.g. trading, manufacturing, services, investment holding, construction & development and other).
---

Corporate Law
On behalf of our Clients, we engage in the provision of legal / corporate support on complex projects, as a result of our extensive experience in the particular sectors and, hence, the deep understanding on domestic and multi jurisdictional transactions.
---

Real Estate – Immovable Property Law
Real estate can be a complex industry, but it is our Team's task to keep it simple and lead you through achieving your goals safely, either you wish to purchase, sell or rent residential, commercial and industrial properties.
---
How to place your e-order?

---
Click on the e-order button and enter your Company's details. Select any Certificate or combination of Certificates you need and add it to your card.
Select the shipping method that you prefer and click on "Proceed to Checkout".
Fill in your billing and shipping information.
You can choose any of our secure payment methods and relax until your order arrives at your doorstep.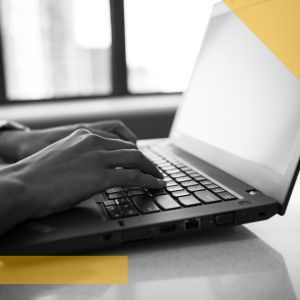 ---
Our proposal to the market:
We are committed to providing reliable, flexible and cost-efficient solutions through the development of an easy-to-use and secure online platform that houses all corporate services under one roof.
Our Philosophy:
Internally, we operate based on a multifaceted and impactful philosophy, that serves as a compass for the conduct of our business. For us, this is is not merely a decorative concept. As we strive to achieve excellence in our personal and professional lives, there are certain values that serve as our constant guide.
---